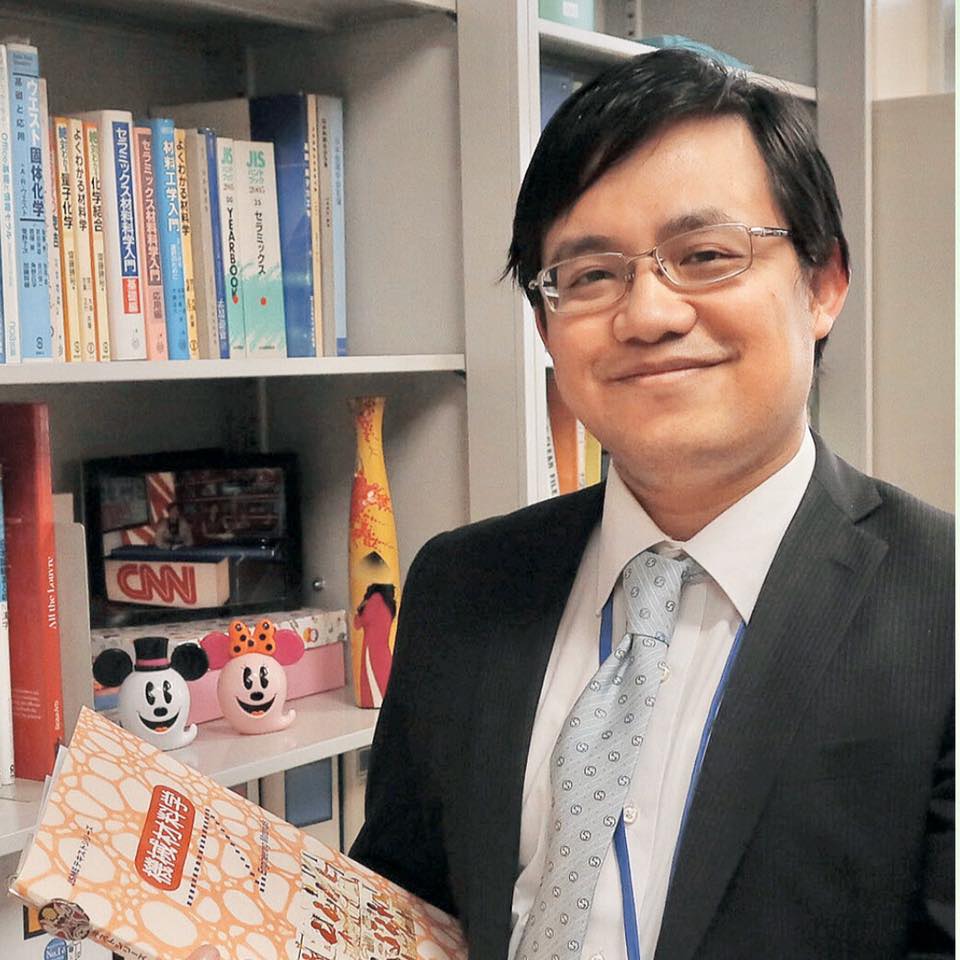 Dr. Nguyen received a Bachelor degree from Danang University of Science&Technology, Master and Doctor degrees from Nagaoka University of Technology. His research focuses on advanced composites with corrosion resistance and self-healing ability; motion control of nano-structures using electric field; friction welding; laser processing; 2D materials; and 3D-nano printing.
Papers | Invited lectures | Awards |Research grants
News: A paper on self-healing materials was selected for the cover of Advances Materials Interfaces.

The publication can be searched by Scopus, Google Scholar
Scopus Author ID:24303090100 Google Scholar: https://scholar.google.com/citations?user=lZI5HVoAAAAJ&hl=en
| | | | | |
| --- | --- | --- | --- | --- |
| Date | Type | Title | Conference | Place |
| 2021/8/5 | Invited | Self-crack-healing ceramics and their perspective application in aircraft gas turbine engine | The 5th International Symposium on Hybrid Materials and Procession (HyMaP 2021) | Niigata, Japan (online) |
| 2019/1/29 | Invited | Fabrication of three dimensional nanostructures by two-photon polymerization method and their motion control in electric field | 43rd International Conference and Exposition on Advanced Ceramics and Composites (ICACC2019) | Florida, USA |
| 2019/1/29 | Invited | Recovering the crack-healing agents in the self-repairing nanocomposites and their high-temperature strength | 43rd International Conference and Exposition on Advanced Ceramics and Composites (ICACC2019) | Florida, USA |
| 2018/7/24 | Invited | Crack-healing and strength recovery of ytteribum disilicate based composites | 12th International Conference on Ceramic Materials and Components for Energy and Environmental Applications (CMCEE2018) | Suntec, Singapore |
| 2018/1/22 | Invited | Modulating the piezoresistivity and thickenss of silicone rubber coating films for pressing-sensor applications | 42nd International Conference and Exposition on Advanced Ceramics and Composites (ICACC2018) | Florida, USA |
 ■ Wiley Top Downloaded Paper 2018-2019 in International Journal of Applied Ceramic Technology, 共同(主担当), Self‐crack healing ability and strength recovery in ytterbium disilicate/silicon carbide nanocomposites
 ■ ICACC 2018 Best Poster Award, 国際学会の論文発表賞, 2019年1月28日, American Ceramics Society, 共同(主担当), Crack-Healing Ability and Strength Recovery of Ytterbium Disilicate Ceramic Reinforced with Silicon Carbide Nanofillers  
 ■ The finalists for the 2013 Journal of Materials Science, Robert W. Cahn Best Paper Prize, Oxidation of nanodiamonds and modulation of their assembly in polymer-based nanohybrids by field-inducement
 ■ 長岡技術科学大学 電気系系長賞, 2013年7月31日, 単独 
 ■ JSPS KAKENHI
  ● JSPS Grants-in-Aid for Scientific Research(C)2019-2021
  Project:Solid state bonding method with excellent environmental resistance of highly corrosion resistant ceramic and metal with self crack healing ability

  ● JSPS Grants-in-Aid for Early-Career Scientists 2018-2020
  Project:Challenge in inventing environmental barrier coating with permanent self-crack healing ability for gas turbine
 ■ Research Foundation

  ● Amada Foundation Research Grant in the field of laser processing 2020 - 2023
  Project:Developing locally self crack healing technology for ceramic materials using laser
  ● Ohkura Kazuchika Memorial Foundation Research Grant for young scientist 2020 - 2022
  Project:Research and development of new methods for bone fracture treatment using ultrasound and non-toxic self-healing composites
 ■ Collaborative research
  ● KOSENーNagaoka Univ. Tech. Joint research 2021  
  Project:Research to improve the high temperature resistance of SUS material with a ceramic coat that has a self-healing function
  ● KOSENーNagaoka Univ. Tech. Joint research 2018
  Project: Electric field driven operation of micro machine created by nano 3D printer